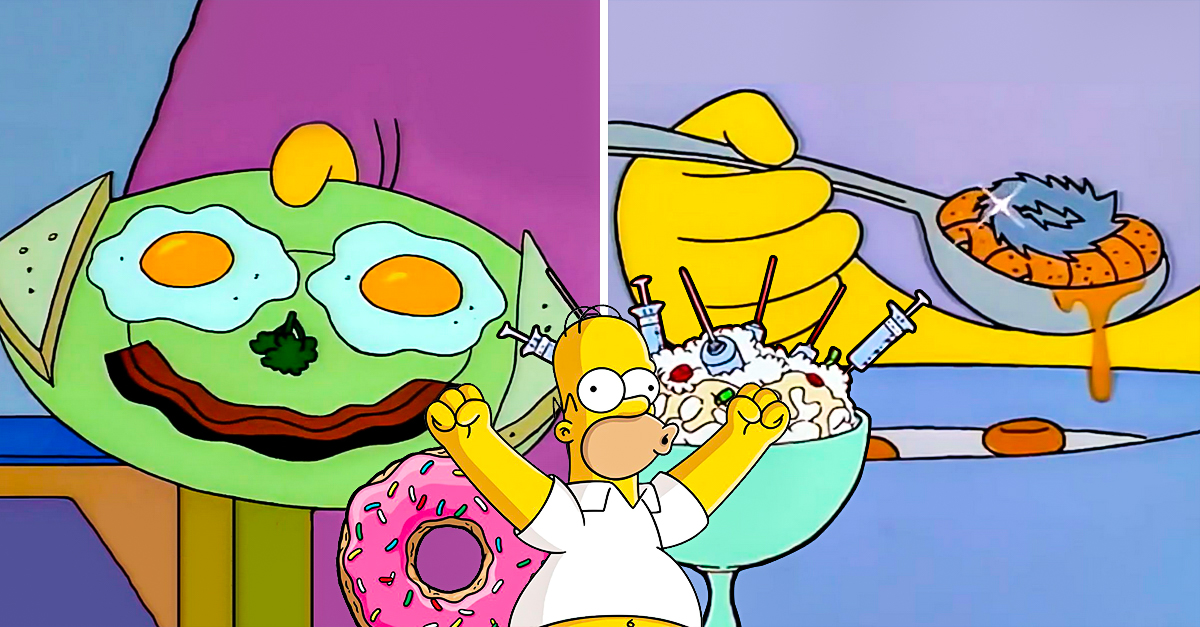 Esta cuenta de Instagram recopila la belleza escondida en la comida de 'Los Simpsons'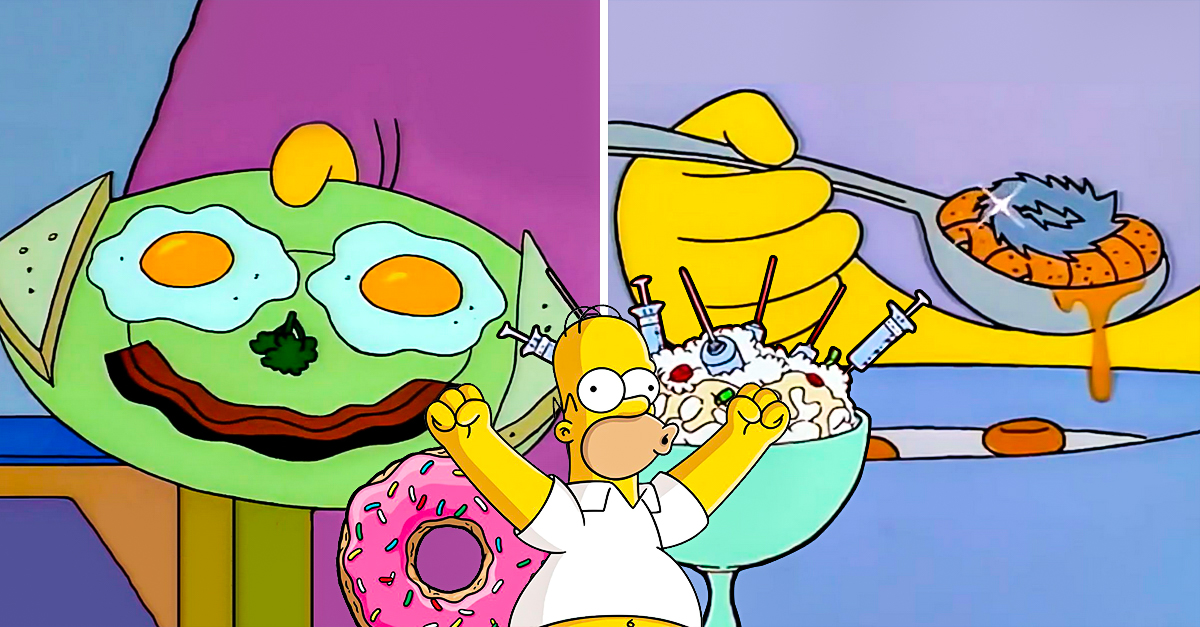 Todos amamos a Los Simpsons, es una de las series más longevas de la televisión. Sí, muchos opinan que ya no es tan genial como era antes, pero la tecnología y las ideas cambian y los problemas sociales son diferentes, es por eso que la trama debe evolucionar.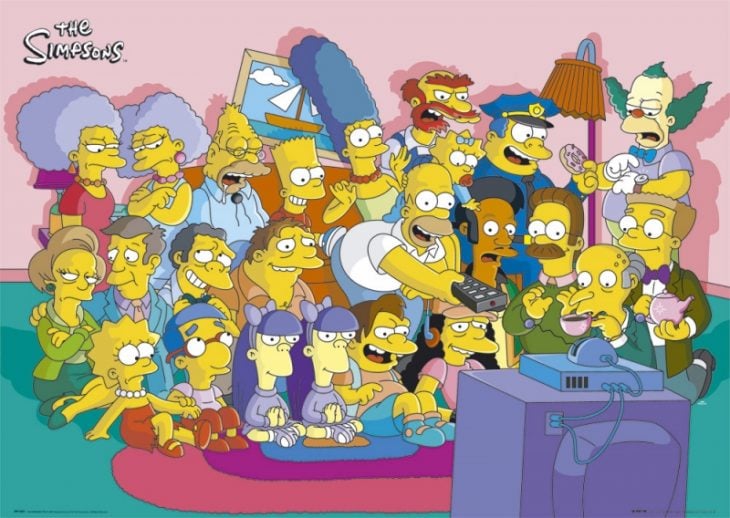 Sin embargo todos recordamos frases, momentos y aspectos de nuestros capítulos favoritos que nos gusta mencionar de vez en cuando. Hace poco dimos con una cuenta de Instagram que se enfoca en mostrar la belleza de los rincones secretos de Springfield, y hoy, traemos una cuenta más que nos muestra la deliciosa comida e inventos culinarios que los habitantes de esta población, han realizado en todos estos años.
¿A quién no se le ha antojado una rica y refrescante cerveza Duff, hasta la comida chatarra de Krusty Burger, pasando por aquella vez que Homero se comió a su mascota Tenasas?, estos son algunos de los más famosos platillos de acuerdo con el Instagram Springfield Cuisine:
1. Khlav kalash
Get your Khlav Kalash whilst it's still hot! Brimming with all your favourite meat trimmings, the Khlav produces the worst taste you can imagine. Lovely. – 🍖 Khlav Kalash 📺 S9E1 The City Of New York vs Homer Simpson
¿Recuerdan cuando Homero fue a Nueva York a recoger su auto? Pues se le antojó una pizza, y al no poder llegar a la pizzería, optó por un delicioso ¿Khlav kalash?
2. Chuletas de cerdo sazonadas
These pork chops are a perfect meal to end the day. It has all the best seasoning, herbs and spices. The juicy meat is slow roasted for perfect tenderness. – 🍖 Seasoned Pork Chops 📺 S2E9 Itchy & Scratchy & Marge
Estas deliciosas chuletas que preparó Marge son la comida perfecta, y se antojan nada más de ver su jugo.
3. Huevos fermentados
These pickled eggs have been fermenting for years, which makes them the perfect bar snack. A sour yet sweet taste, just be sure not to pick the black one. – 🥚 Moe's Pickled Eggs 📺 S9E1 The City Of New York vs Homer Simpson
Ok, tal vez no sea lo más delicioso, pero son peculiares, ¿no lo creen?
4. Sushi
Sliced and diced to fine perfection. By combing the sushi with a dashing of soy sauce you create the ultimate dining cuisine. – 🐟 Chopped Sushi 📺 S2E11 One Fish, Two Fish, Blowfish, Bluefish
Directo del episodio donde Homero pensó morir por comer un pez globo, viene esta fotografía de un pescado cortado a la perfección.
5. Sundae de drogas
By combining a rich, fluffy sundae with multiple needles and toppings of pills, you create the ultimate truth telling dessert. – 🍦Drugged Sundae 📺 S12E6 The computer who wore menace shoes
Combinando un rico helado con múltiples agujas y cobertura de píldoras, te presentamos este peculiar postre.
6. Extradelicioso superwaffle especial a la Homero
A dripping waffle mix, wrapped around a slab of butter. With a few scorched areas, this greaseball is perfect stuck on the end of a skewer for a 'healthy' snack. – 🥞 Moon Waffle. 📺 S4E3 Homer the heretic
Cualquiera querría probar este waffle que envuelve un pedazo de mantequilla. Algo que te llegará directo al corazón.
7. Supermalteada de jarabe
A squishy of all syrup sugar, which will turn your head into mush. Woah that's good squishy. – 🍵 All Syrup Super Squishy 📺 S5E8 Boy Scoutz n The Hood
Esta malteada hecha completamente de jarabe le costó a Bart 20 dólares, una bomba de sabor…
8. Sándwich de boloña y mostaza
This mustard and baloney meal is perfect for any lunchtime bag. The meat goes perfectly with the mustards particular taste which greats a stomach filling sandwich. – 🦃 Mustard and Baloney Sandwich 📺 S3E15 Homer Alone
Perfecto para llevar de refrigerio a la escuela; más mostaza para Bart y poca mayonesa para Lisa, sin corteza.
9. Cupcake eléctrico
A special post today, some would say an eclectic experiment. Hook up a live battery to a freshly baked cupcake and let your taste buds have a shocking time. – 🍰 Electric Cupcake 📺 S4E16 Duffless
Conecte una batería a un pastel recién horneado y deje que sus papilas gustativas tengan una experiencia impactante.
10. Desayuno sonriente
Start the day right with Marge's smiley breakfast, made up of 2 fried eggs, a rich strip of bacon, 2 hash browns and a stem of basil to seal the deal. – 🍳 Smiley Breakfast 📺 S3E18 Separate Vocations
Comienza el día con este delicioso desayuno que Marge preparó, no mientas, a ti también se te antojó.